Latest Update
- 01 / 15 - Crab in the Bed

Added Crabs, Crab Sticks, and Claws!
Added Crab Helmet, Crab Spear, and Bed
Reduced size and recipe of totem.
Improved chat system.
Redesigned Pirate Sword and Dragon Helmet!
See the full changelog here!
Other Languages
- 7 Languages now available! -
Please message us on discord to translate!
[ESPANÕL] - Spanish (Upcoming)

[한국어] - Korean (Upcoming)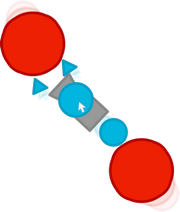 Ad blocker interference detected!
Wikia is a free-to-use site that makes money from advertising. We have a modified experience for viewers using ad blockers

Wikia is not accessible if you've made further modifications. Remove the custom ad blocker rule(s) and the page will load as expected.