Overview
Agricultural structures are structures that are used for agriculture, or the growing of crops. They were added in the Vamos a la Playa update. There are currently four items under this category.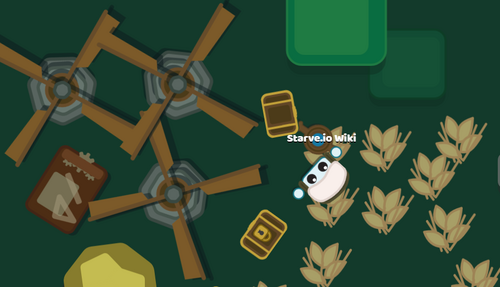 List
Category
Structures
Walls
Wooden Wall · Stone Wall · Golden Wall · Diamond Wall ·

Amethyst Wall

Doors
Wooden Door · Stone Door · Golden Door · Diamond Door ·

Amethyst Door

Spikes
Wooden Spikes · Stone Spikes · Golden Spikes · Diamond Spikes ·

Amethyst Spikes

Fires
Campfire · Big Fire · Furnace
Agricultural Structures
Seeds · Wheat Seeds · Windmill · Plant Plot
Miscellaneous Structures
Workbench · Chest · Resurrection Stone · Totem · Bridge
Ad blocker interference detected!
Wikia is a free-to-use site that makes money from advertising. We have a modified experience for viewers using ad blockers

Wikia is not accessible if you've made further modifications. Remove the custom ad blocker rule(s) and the page will load as expected.